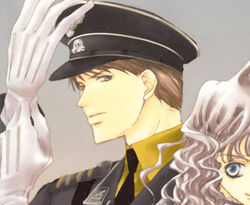 Richard Dueter is a German SS officer. He has the left arm of his great great grandfather, Robert Belal, which is the key to End of Wind.
He moves to America and marries April. Their granddaughter is Abigail Graves.
Ad blocker interference detected!
Wikia is a free-to-use site that makes money from advertising. We have a modified experience for viewers using ad blockers

Wikia is not accessible if you've made further modifications. Remove the custom ad blocker rule(s) and the page will load as expected.