Norika is a woman who was imprisoned at the Houseki Mines for having a relationship with a Mazoku. She was there for 10 years and she though the baby she delivered there was dead but Hube saved him and took him to his grandfather. Her son was the boy, Jilta, that Yuuri met in Svelera.
She appears in Chapter 31 of the manga and Episode 14 of the Anime.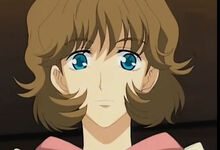 Ad blocker interference detected!
Wikia is a free-to-use site that makes money from advertising. We have a modified experience for viewers using ad blockers

Wikia is not accessible if you've made further modifications. Remove the custom ad blocker rule(s) and the page will load as expected.